Institutional Conflict of Interest
The Institutional Conflict of Interest policy addresses institutional conflicts of interest (ICOI) in the conduct of human subjects research [7-006]. The policy is designed to identify two types of institutional conflicts, those arising from:
University of Utah's financial interests such as intellectual property rights, ownership in companies, and gifts or donations made to the University.
External financial relationships of senior leaders or authorities at the University who may be in a position to influence the conduct of human subjects research.
The Institutional Conflict of Interest Policy requires that campus leaders disclose their external "significant financial interests" on an annual basis. A "significant financial interest" is defined in the Individual Conflict of Interest policy
Potential ICOIs will be managed through the University Conflict of Interest Committee in collaboration with the Institutional Conflict of Interest Officer.
Please contact Dr. Rothwell if you have any questions or concerns about the ICOI policy.

Erin Rothwell, PhD
Institutional Conflict of Interest Officer
801-581-7170
icoi@utah.edu
---
Have a question about informed consent?
Research relationships?
Benefit/risk assessment for study design?
Subject Selection/Recruitment?
Disclosure of incidental findings/research results?
Privacy/confidentially or study design?
Schedule a research consult. These consultations are informal and confidential.
801-581-7170
researchintegrity@utah.edu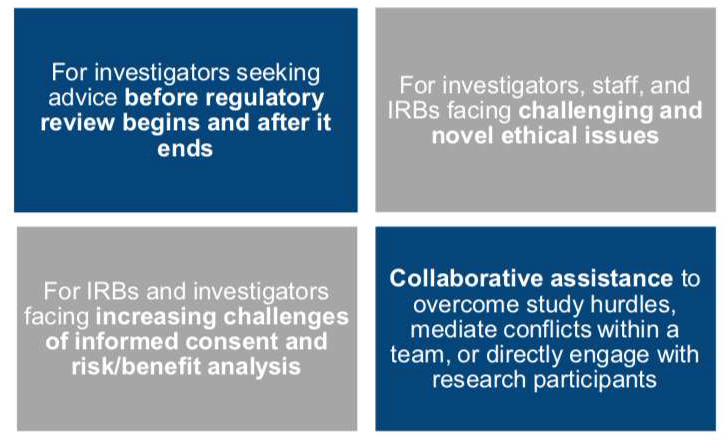 Porter KM et al. American Journal of Bioethics. 2018; 18(1): 39-45
---
Research Misconduct
Research misconduct is defined as fabrication, falsification, plagiarism, or other serious deviation from commonly accepted practices in the relevant scientific community for proposing, performing or reviewing research, or in reporting research results (i.e. publications, grant submissions, presentations).
Research Misbehaviors: Research misconduct does not just happen. It is a slippery slope of bad behaviors. Bullying, discrimination and harassment in the research context is also research misbehavior.
What are other research misbehaviors? Examples include not getting informed consent, not admitting missing data, gifting authorship, not attributing other authors, not disclosing conflict of interests, failing to conduct an adequate literature review, ignoring outliers without admitting, or not including data on side effects in clinical trials. Although these behaviors are not considered research misconduct, they can contribute. Request an ethics consults if you have questions or concerns.
Erin Rothwell, PhD
Associate Vice President for Research
Research Integrity Officer
801-581-7170
erin.rothwell@hsc.utah.edu
researchintegrity@utah.edu
For anonymous reporting:
Instructions:
Type in University of Utah

Choose University of Utah

Please review categories for reporting

To make a report, click XXXX

Remember, what would do?
---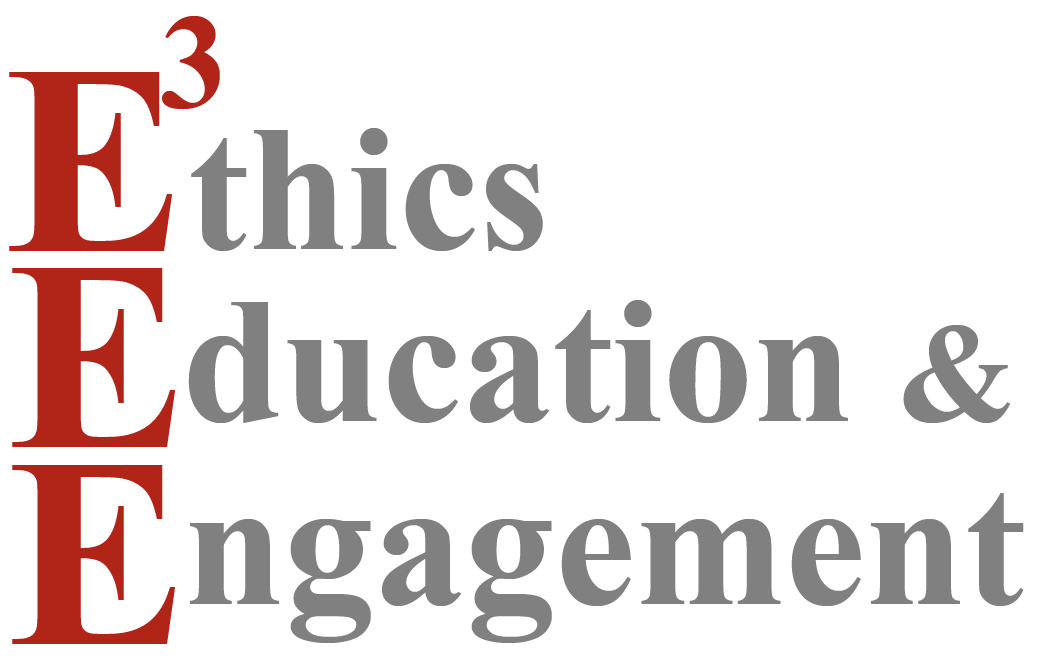 Over the past five years, there has been a shift in research culture in the U.S. to identify concerns with authorship, bullying & professional misconduct in the research setting, and data/document management and security. This year's E3: Ethics, Education, and Engagement will address these questions. This educational series will bring together panelists from the health and social/behavioral sciences who have expertise in (1) preventing misconduct activities and (2) developing effective solutions for managing these events. Join us for in-depth dialogues on these issues over the 2019-2020 academic year.
---
Involvement
We need !
Please serve on one of our review boards:
Institutional Review Board
Conflict of Interest Board
Resource for Genetic and Epidemiologic Research (UPDB)
If you are interested in serving, please contact:

---
Material Transfer Agreements (MTA)
When a faculty member, researcher or staff member seeks to send or receive material or other information to another institution/company, TVC will begin the process to put the appropriate agreements in place. Please complete the form at TVC (https://tvc.utah.edu/tvc-agreement-request/ ) in order to request a new Material Transfer Agreement, Data Transfer Agreement, CDA/NDA or an amendment to an existing MTA/DTA/CDA/NDA agreement. The Office of Sponsored Projects may need to review the form after TVC.
The Office of Research Integrity and Compliance will then review the form after TVC to ensure compliance with the institutional review board an, if appropriate, the MTA does not deplete this institutional resource.